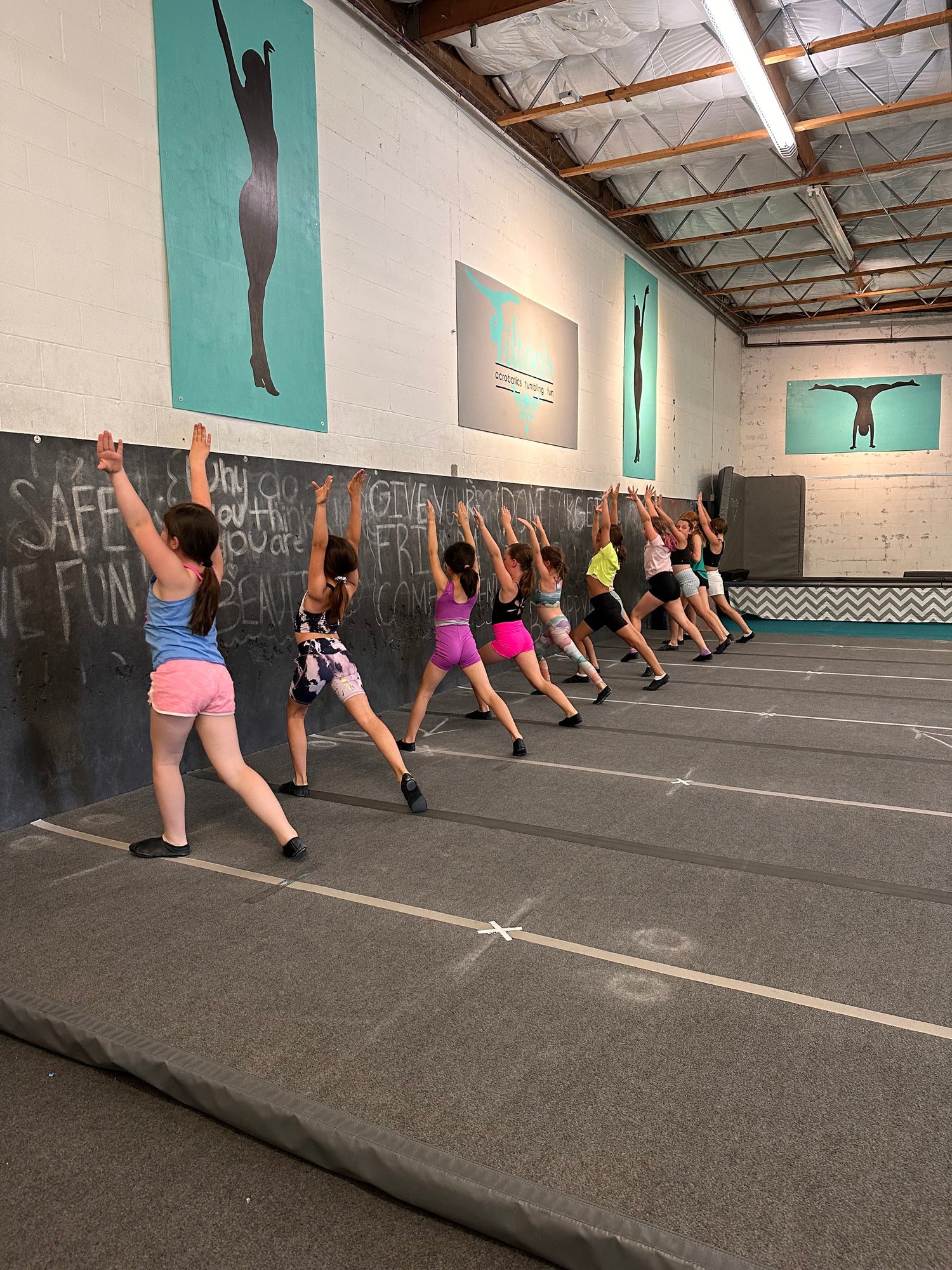 Tilton's Open Gym
Experience Open Gym, available every Saturday between 3 and 5pm. Each gymnast can participate for a fee of $15. If you are attending Open Gym to make up for a missed class, there will be no charge. Payment for any applicable fees will be processed at the conclusion of Open Gym.
Enhance your skills during open gym! Practice independently and have fun. Bungee's are also available for added training support!
If you need to cancel or have any questions please email us at maxineb@tiltonsgymnastics.com.
OPEN GYM FOR ABSENCES INFORMATION:
Each missed class is equal to 1 free open gym session
You can check number of absences available in the Parent Portal
Passes expire 3 months from date of issue and are non-transferable