Tilton's Gymnastics Levels 1-6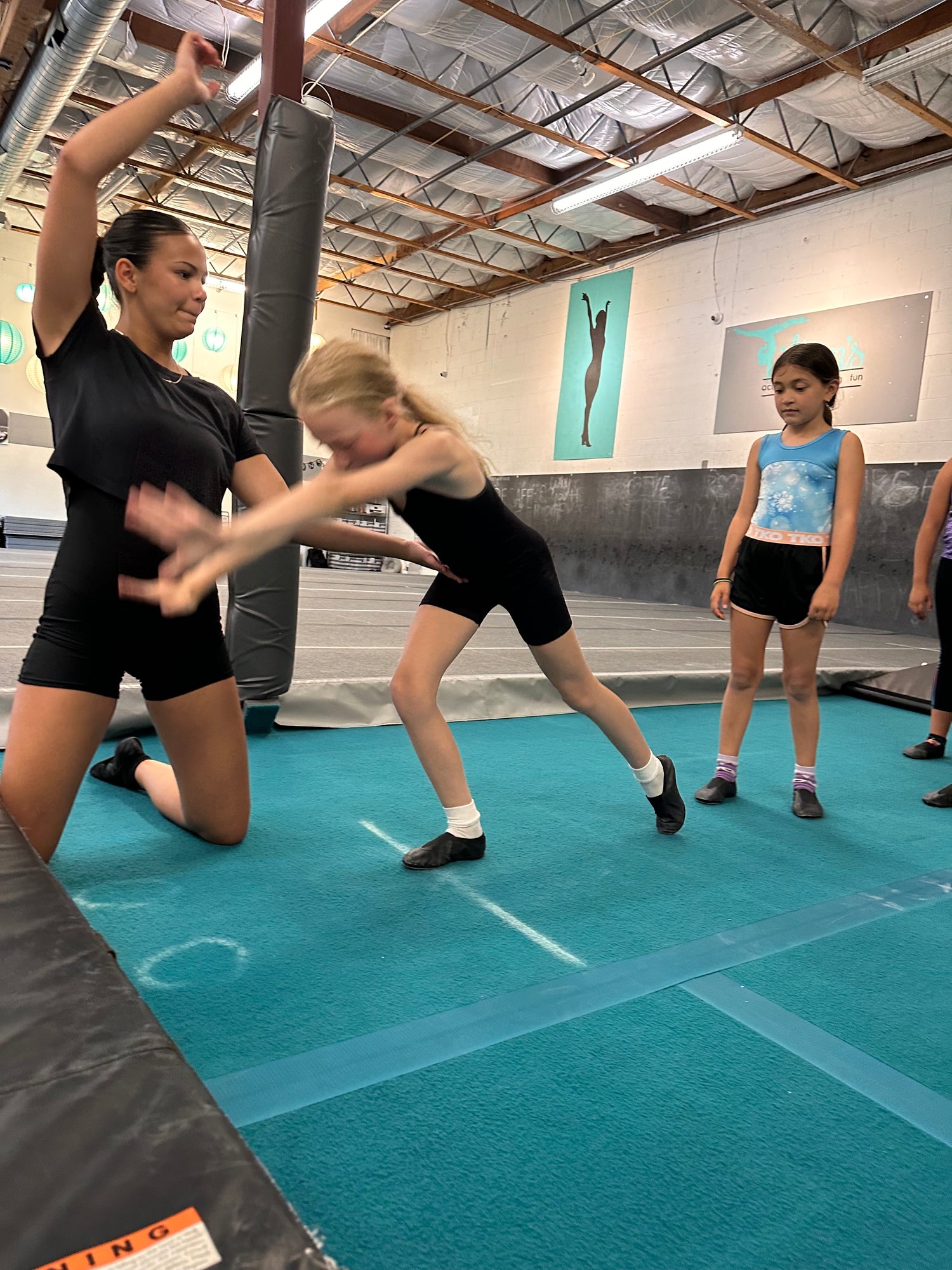 Tilton's Gymnastics Levels 1-6
Our Level 1-6 classes are "coach placement only" either through an evaluation or from their current class.
No open registration is available for these classes, but the current schedule is posted below.
If you are new to us, but have prior gymnastic experience please register below for an evaluation.
All our communication is through email. Please add noreply@jackrabbittech.com and maxineb@tiltonsgymnastics.com to your approved email list.
Tilton's Weekly Class Schedule 2023/2024
Monday
Level 1B: Ages 7+
04:30 PM - 06:00 PM
Level 3
06:00 PM - 07:30 PM
Tuesday
Young Tumblers: Age 4
03:30 PM - 04:30 PM
Level 1A: Ages 5&6
04:30 PM - 06:00 PM
Level 1B
06:00 PM - 07:30 PM
Wednesday
Level 2
04:30 PM - 06:00 PM
Level 5&6
06:00 PM - 07:30 PM
Thursday
Level 2
04:30 PM - 06:00 PM
Level 4
06:00 PM - 07:30 PM
Saturday
Open Gym
03:00 PM - 05:00 PM