Our Key to Excellence
At Tilton's Floor Gymnastics, we believe that every individual can unlock their inner
gymnast.
Our facility is one of the few nationwide equipped with a cutting-edge bungee-
assisted safety system, providing an extra layer of protection and fun for our
gymnasts. Our exceptional 5:1 coaching ratio allows for targeted and tailored
attention and fosters proper technique, helping each gymnast achieve their
personal goals.
Through our comprehensive curriculum, our gymnasts will develop a strong
foundation in floor gymnastics, while also building character, discipline, and
personal skills that will last a lifetime.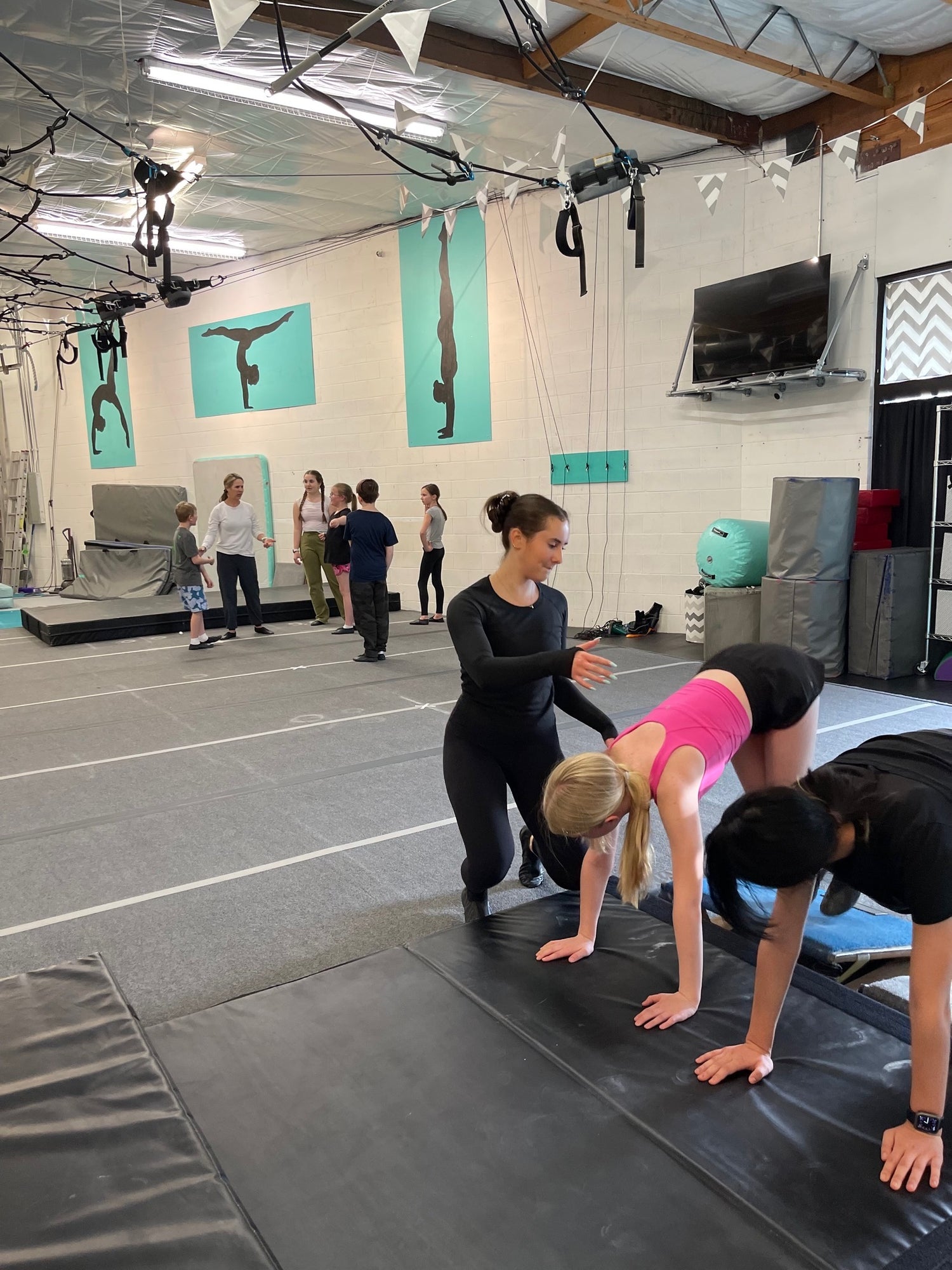 Our Coaching Staff
Our team of talented and seasoned coaches bring a diverse array of experiences and expertise to our programs, providing a rich wellspring of knowledge. Their passion lies not just in teaching gymnastics skills but also in instilling the principles of discipline, collaboration, and determination in each aspiring gymnast.

Our passion for gymnastics and our commitment to our community truly set us
apart from the competition. Join us today and experience the Tilton's unparalleled
coaching!

Our coaches:
-Lead by owner/coach Lori Tilton-Gritman
-Barbara Roehm
-Sophia Levesque
-Hannah Roy
-Makenzie McDonald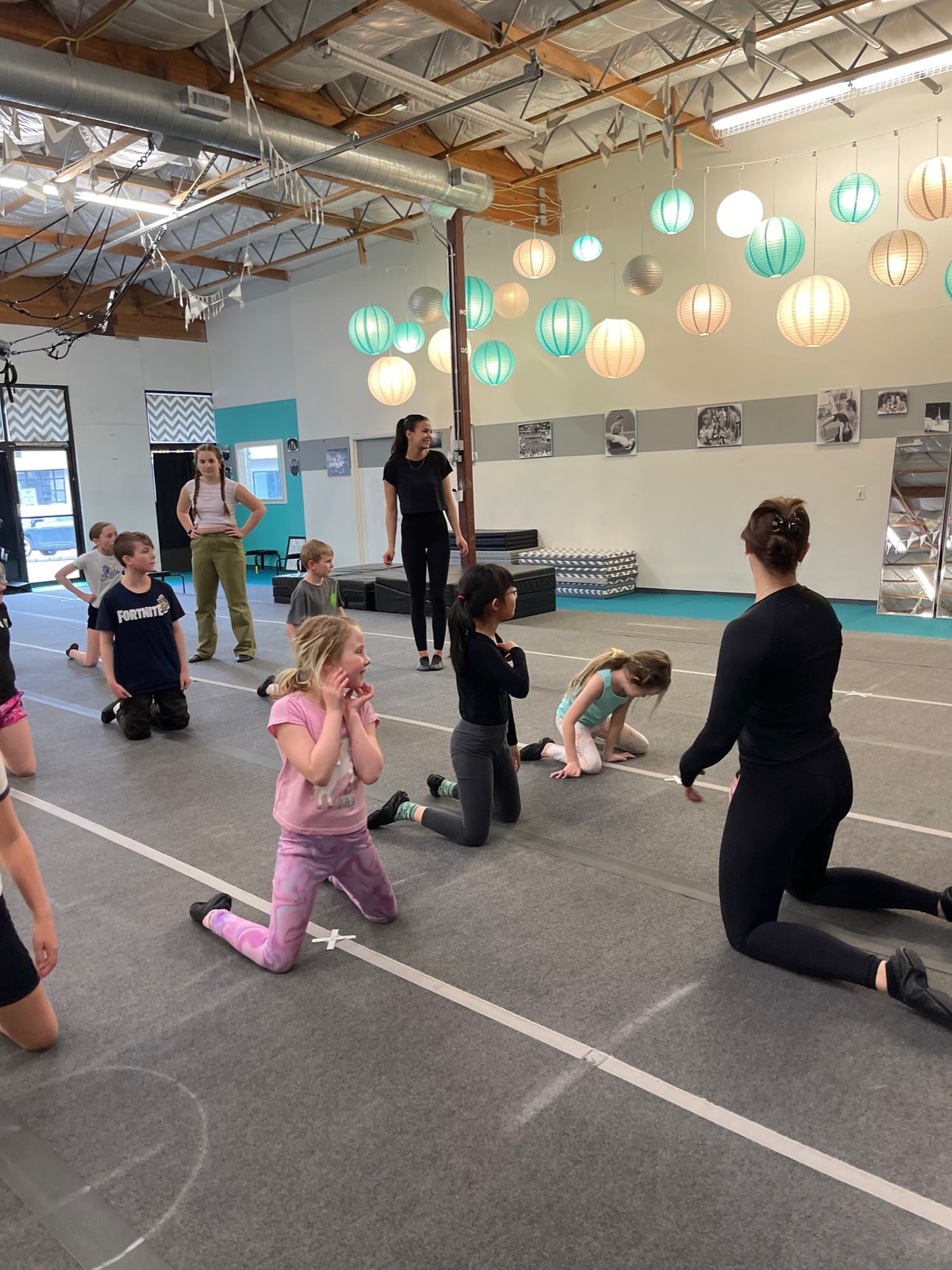 Our Mission
At Tilton's Floor Gymnastics, our mission is to focus on each individual gymnast and their journey. We believe that mistakes are an essential part of the learning process and encourage our gymnasts to view them as valuable opportunities for growth. With a strong emphasis on perseverance and dedication, our nurturing yet firm environment provides the perfect conditions for individual growth and success.
Proudly Serving Our Local Community since 2005
We believe in giving back to the community that has supported us throughout the years.
Tilton's Floor Gymnastics regularly participates in local events and fundraisers, demonstrating our dedication to making a positive impact on the lives of those around us.
By joining the Tilton family, you will not only become part of a nurturing gymnastics
community but also contribute to the greater good of our community.