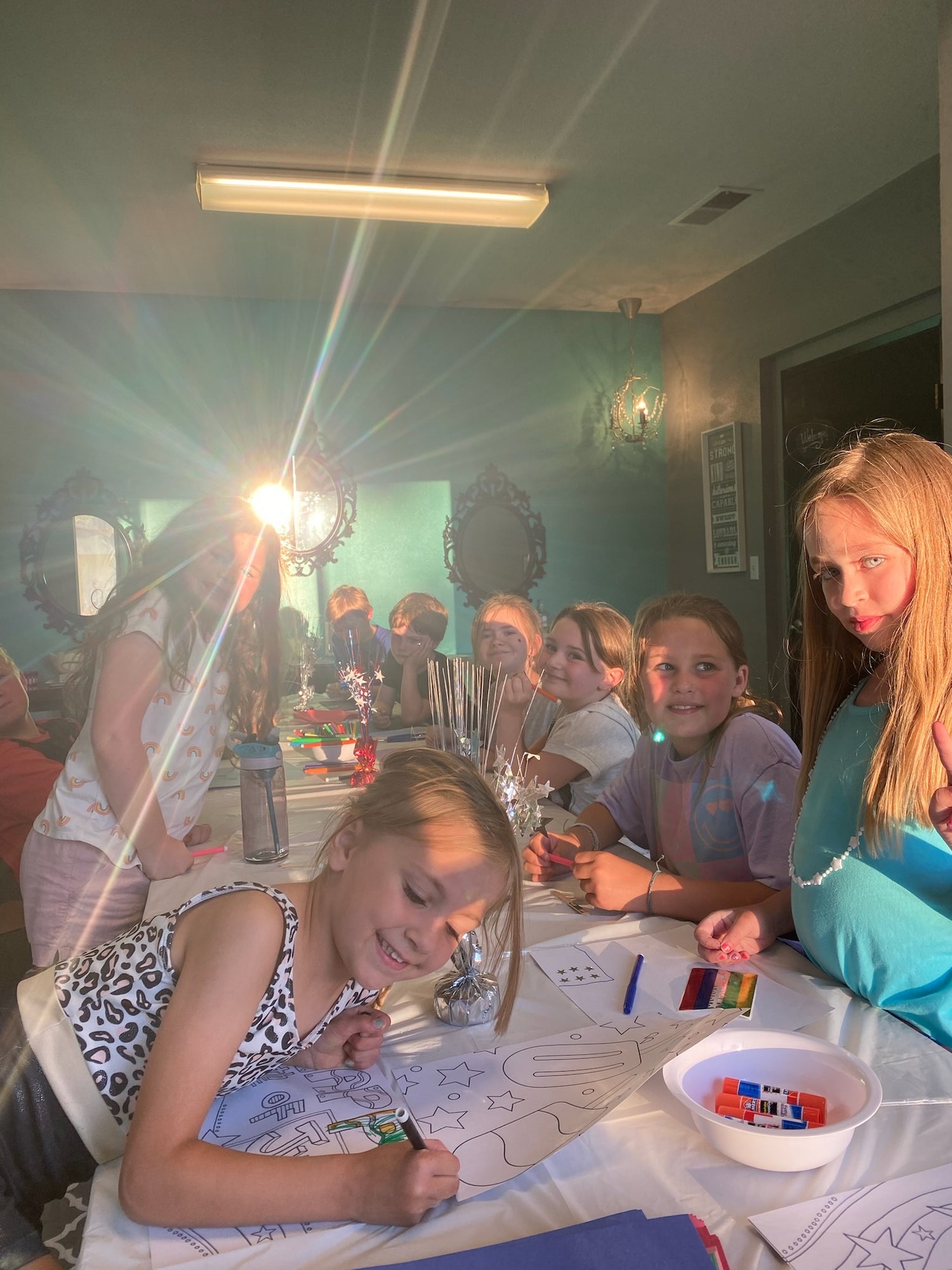 Birthday Parties
Birthday parties are a special time in a child's life, and here at Tilton's we want to help you celebrate the occasion! We have enthusiastic instructors committed to providing a fun and entertaining atmosphere for your birthday! 
 What's Included
We will provide
Entertainment
Tables, tablecloths, plates, silverware. 
Capri-suns and water
Gymnastic shoes; photo booth; take home goody bags! 
What you bring 
Pizza if you want, Cake or Cupcakes, (no ice cream please). We have decorations but please bring any specific decorations that you would like for the table.
Part 1 (15 minutes) 
Set up your stuff 
we will get gymnastic shoes on guests
Part 2 (15 minutes) 
Teachers will entertain your guests in an energetic warm up - birthday kiddo will help lead! 
Then all guests will engage in learning one or two tricks. 
Part 3 (30 minutes) 
Bungee fun
Games
Free time
photo booth
Obstacle course 
Disco ball dancing! (Music and a speaker is provided)
Part 4 (45 minutes) 
Pizza, Cake and presents! 
Part 5 (15 minutes) 
Goody bags! 
Good-bye hugs. 
 What's Next 
Cost 
1-16 kids (this includes siblings) 
$395 for two hours 
Cost, due in full at time at booking.
Rules
Each child must register online with us and fill out the waivers. We will supply you with an email link for your guests 
No shoes in the Studio. We have our black gym shoes that are available to use. 
No food or drinks in studio. Keep it in the lobby please! 
Each child must be 5+ or have a guardian with them for the whole duration of the party. 
Have an awesome time and great memories!